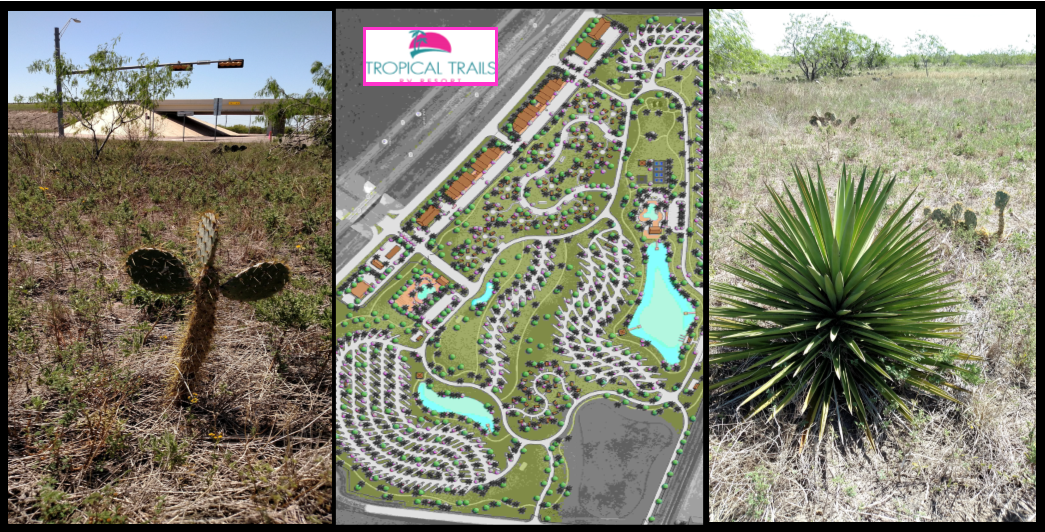 Tropical Trails RV Resort Breaking Ground in May 2017
Tropical Trails RV Resort, to be developed in Brownsville, TX, is getting ready to start the construction process! The new resort will be located 20 miles from South Padre Island, Schlitterbahn Water Park, and Boca Chica Beach National Park. An area that now appears to be a prickly pear cactus farm, will be transformed into a Bud Surles' Signature Resort design for owner, Hill Dishman.
The resort will have amenities that will accommodate the Winter Texan and area construction worker influx. Among the design will be 415 RV sites and 107 cottages. Amenities within the park will offer a full spectrum of conveniences that will allow guests easy access without leaving. Planned completion of phase one is expected in December 2017.